OptionalFeatures.exe Windows Features – it is a service that preinstalls in your Windows by default. Windows provides you with tons of useful features and only you decide to turn them on or off. Some of them are created for business network another one can use everybody. The process located in C:\Windows\Systems32\OptionalFeatures.exe

As they are preinstalled they use a hard drive and the user can enable them or not. But enabling all features can make your PC slower or cause some system problems.
How to turn them on?

Press "Windows + X" or launch the Control Panel. After that find programs and click on "Turn Windows features or off".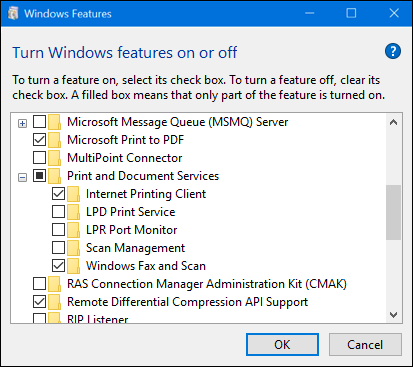 In Winx64 system it can known as OptionalFeatures.exe Windows Features (32-bit).
OptionalFeatures.exe Funkcije sistema Windows