SrTasks.exe Microsoft® Windows System Protection background tasks. – this is a process which Windows 10 used for Task Scheduler automatic creation of the system restore points. Srtasks.exe is a part of the Windows so the location is C:\Windows\System32 but you can't find it at Windows 7 or older version.
Usually, all processes take just a little of your CPU but this particular one have a lot of reports with 70% and more of the usage CPU.
Is SrTasks.exe is a potential security threat?
Virus and malware creators are getting more creative and they give the same name to viruses as process dose. This technique calls for camouflage. Name almost the same for example only last "s" is missing or something like that. Or location is different than original process at this case scan all your computer with different utilities, also if you are not sure just find a process right-click o it and choose Open file location.
Should I delete SrTasks.exe?
Definitely no. This is part of the system and deleting process can cause problems with Windows running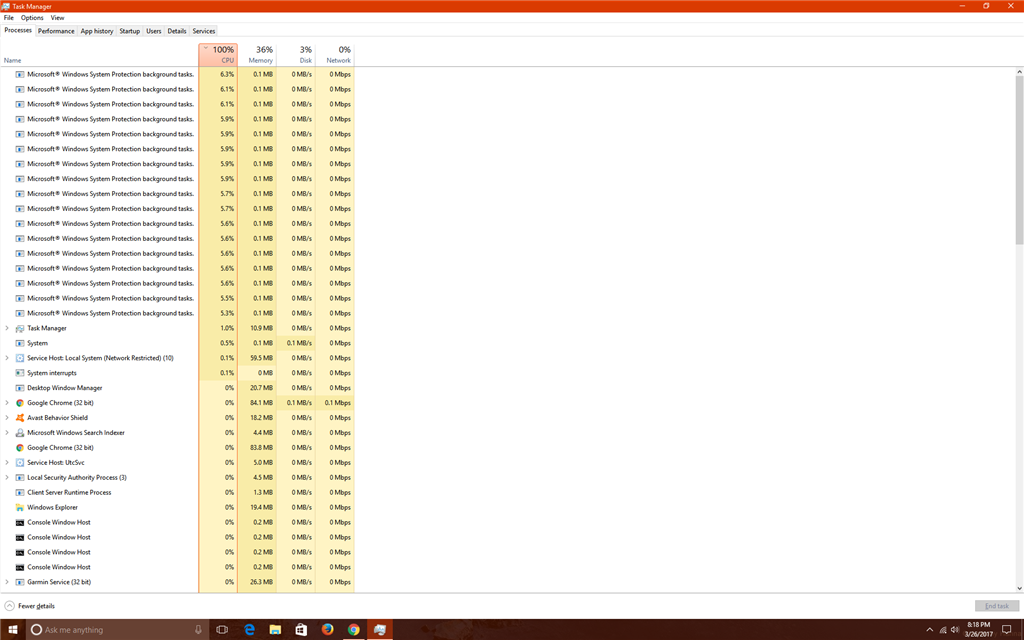 If you see high usage of the CPU it can be because of the middle of creating the system restore point.so just wait and reboot your computer.
Another thing is just disabling and look o the CPU usage. Maybe the problem is not because of SrTasks.exe.
In Winx64 system it can known as SrTasks.exe Microsoft® Windows System Protection background tasks. (32-bit)